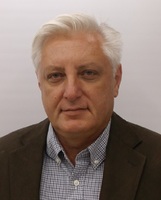 Phone:
(847) 692-5522
Mobile:
(224) 725-0550
Fax:
(847) 692-7467

CENTURY 21 Elm, Realtors
741 Devon Ave
Park Ridge,IL,60068
Hi my name is Joe Kumon and I first became involved in real estate in the Chicago area in 1987 but moved to work in the construction development and management business where I worked in all aspects of construction, including designing, planning, building, and managing large and small-scale projects for over 25 years. During that time I have worked on all types of buildings, from restaurants and hotels to condominiums, lofts, and custom homes. My extensive knowledge and expertise allows me to provide the best possible advice to first-time and experienced buyers, sellers, and renters.
I have lived with my family in Park Ridge since 1994 and have lived in the Chicago area since 1974. It is my passion for Chicago and the people in it as well as my dedication to my clients that makes me a determined and enthusiastic realtor.
I understand that buying, selling, or renting a home is a big step that can be stressful and scary, but I promise to listen and to work with my clients to provide all the information and advice necessary for them to make the right decision.
Feel free to contact me at:
Cell: 224-725-0550
Email: Joe.Kumon@Century21.com